Awesome CARLA 💙
A curated list of awesome CARLA tutorials, blogs, and related projects.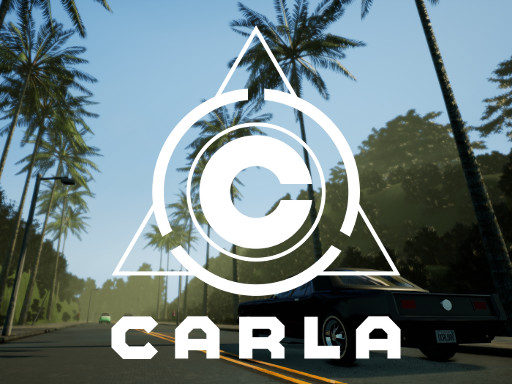 👈
👉 Table of Contents
Whats The CARLA ? 👀
CARLA has been developed from the ground up to support development, training, and validation of autonomous driving systems. In addition to open-source code and protocols, CARLA provides open digital assets (urban layouts, buildings, vehicles) that were created for this purpose and can be used freely. The simulation platform supports flexible specification of sensor suites, environmental conditions, full control of all static and dynamic actors, maps generation and much more. More info here.
Upcoming Release
Releases 📦⛳
Back to Top
Official Repositories 🏢
Back to Top
📕 📘 📗 📓
Tutorials
Back to Top
🎉🎉🎉
Sample Codes / Projects
Reinforcement Learning 🚧
Imitation Learning 🌈
🌄
Multi-Agent
🔍
Detection
🌴
Segmentation
💾
Data Collection/Generating
🔥
Control
🚦
Other
Back to Top
Contributions 📭
Your contributions are always welcome!
If you want to contribute to this list (please do), send me a pull request Also, if you notice that any of the above listed repositories should be deprecated, due to any of the following reasons:
Repository's owner explicitly say that "this library is not maintained".
Not committed for long time (2~3 years).
More info on the guidelines
License
Licensed under the Creative Commons CC0 License.
Join Disocrd of Carla:
Back to Top