ABOUT GHOST
Ghost is an operating system for the Intel x86 platform. The project is licensed as GPLv3. The kernel and the userspace applications are written from scratch in C++ and Assembly (and some C). The kernel is not based on any existing kernel and partially Unix-compatible.
This is the main development repository.
Project website: http://ghostkernel.org/
Status of redux
With redux I started a re-implementation of the kernel which is now present in the master branch. Currently I'm working on rewriting most of the filesystem related calls. Once a ready-to-run version is there, I will post a live CD on the website.
If you are looking for the previous kernel implementation (versions up to 0.5.6b), check the legacy branch out.
Documentation
See the documentation folder. It contains information about the technical design as well as building instructions.
Features
Pure micro-kernel
Multiprocessor- & multitasking support (SMP)
IPC - pipes, signals, messages, shared memory
Window server (GUI with homemade toolkit)
Patched GCC (OS specific toolchain)
self-made libc
libghostapi, extensive kernel API library
libstdc++ port
libghostuser for simplified file I/O, creating UIs & more...
VESA video driver
PS/2 keyboard & mouse driver
ELF binary support
Userspace filesystem driver support
Serial COM1 kernel logging
Virtual 8086 for BIOS calls
Copy-on-write implementation, fork()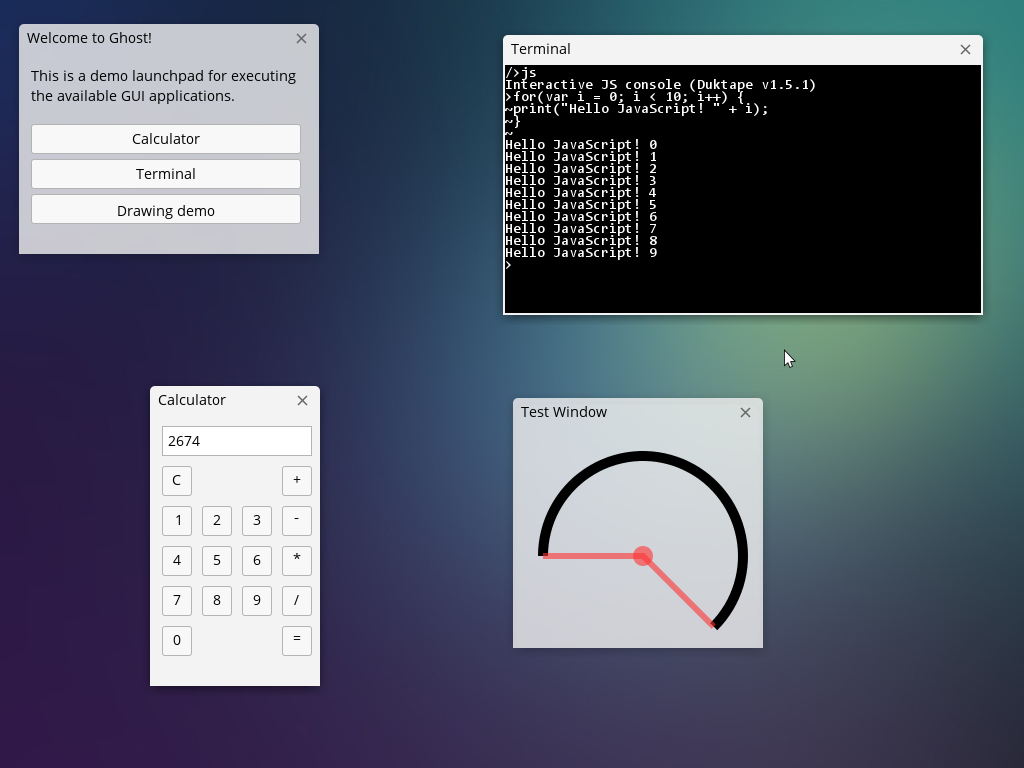 Ported software
musl (libm part of Ghost's libc)
cairo
freetype
libpng
pixman
zlib
nasm
bash (in progress)
Contact
If you want to get in contact, contribute to the project or have any questions, feel free to contact me at:
[email protected]

-Max Schlüssel