Laravel File Manager
Documents ・ Installation ・ Integration ・ Config ・ Customization ・ Events ・ Security ・ Contribution
This is advanced version of UniSharp/laravel-filemanager v2.0.0
Features:
Responsive web design and usability.
Multiple files selection.
Integration with popular WYSIWYG editors.
Search with autocomplete in any folder.
Cloud storage integration (with Laravel file system).
Rename, Move, Edit, Crop, Resize, Delete: you can control these features and disable if you needed
Code and increased test coverage.
How Does It look like?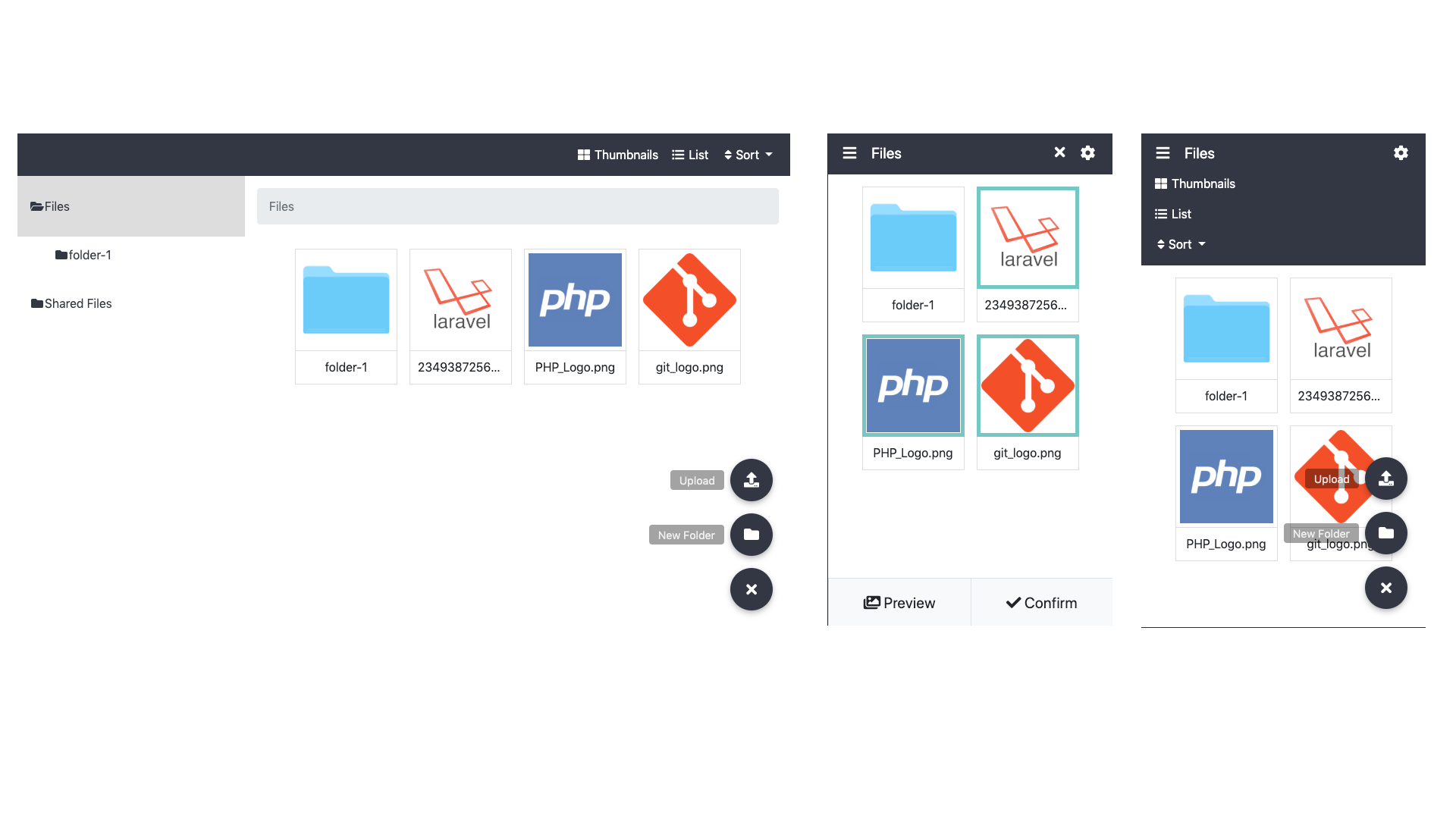 Developers / Maintainers
Contributors
Credits
@olivervogel for the awesome image library.
SVG Loaders by Sam (Licensed MIT)
Articles and videos which helped promoting this package.
All users and you <3
License
The Laravel File Manager is open-sourced software licensed under the MIT license