Simple Image Search Engine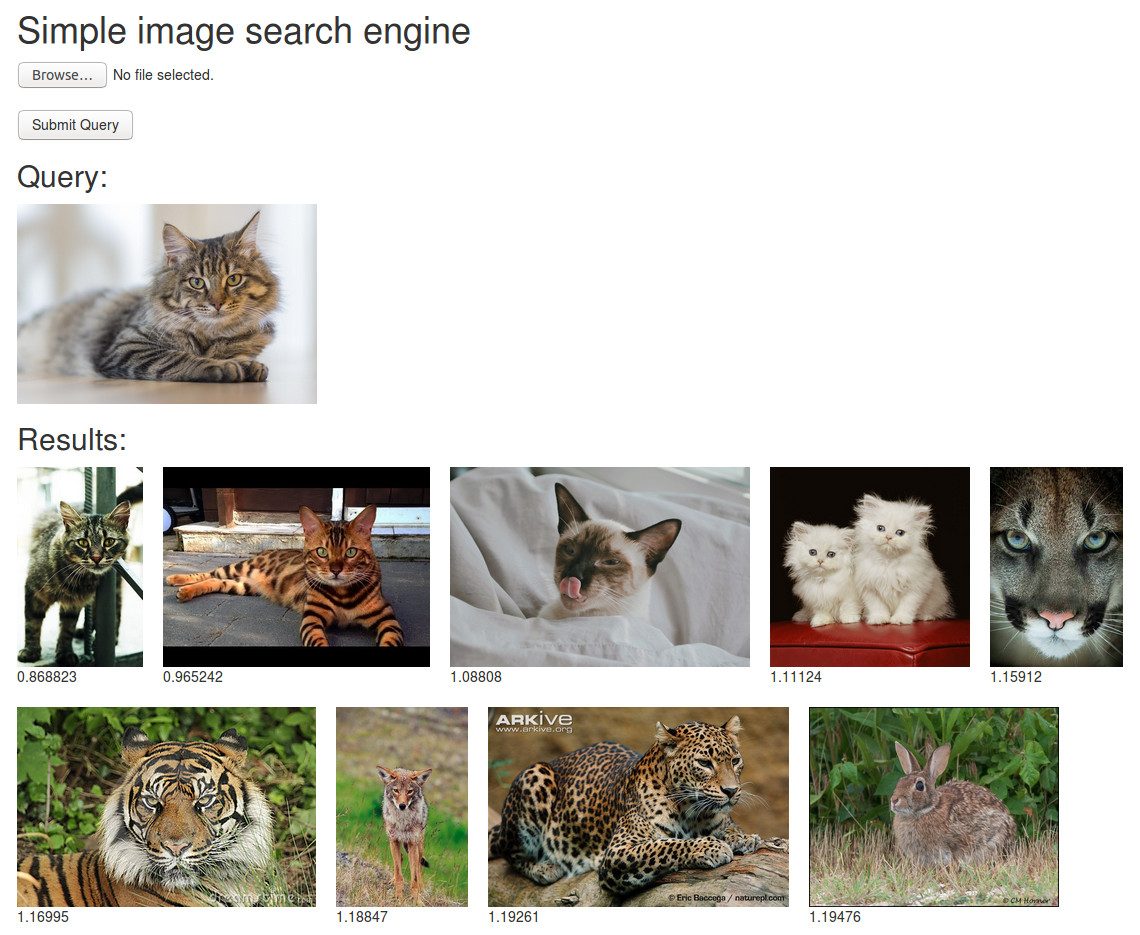 Workflow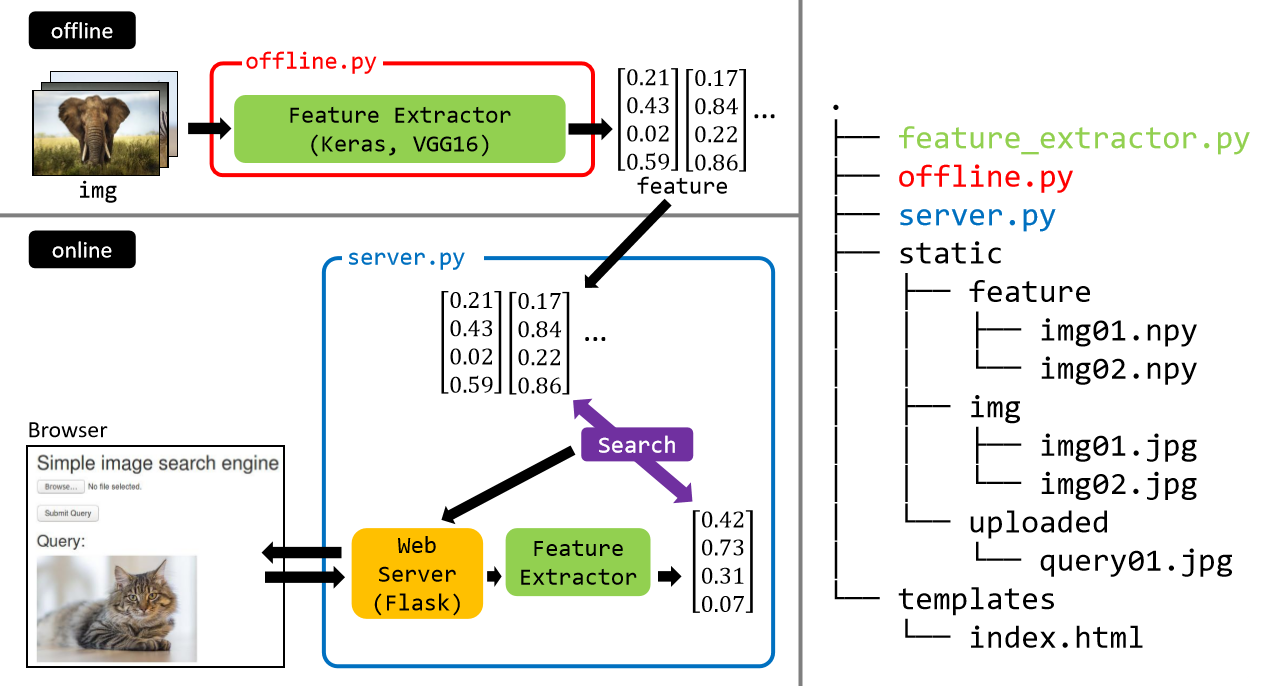 News
Overview
Simple image-based image search engine using Keras + Flask. You can launch the search engine just by running two python scripts.
offline.py: This script extracts a deep-feature from each database image. Each feature is a 4096D fc6 activation from a VGG16 model with ImageNet pre-trained weights.
server.py: This script runs a web-server. You can send your query image to the server via a Flask web-interface. The server finds similar images to the query by a simple linear scan.
GPUs are not required.
Tested on Ubuntu 18.04 and WSL2 (Ubuntu 20.04)
Links
Usage
git clone https://github.com/matsui528/sis.git


cd 

sis
pip 

install

 

-r

 requirements.txt



# Put your image files (*.jpg) on static/img





# Then fc6 features are extracted and saved on static/feature




# Note that it takes time for the first time because Keras downloads the VGG weights.


python offline.py



# Now you can do the search via localhost:5000


python server.py

Advanced: Launch on AWS EC2
You can easily launch the search engine server on AWS EC2. Please first open the port 5000 and launch an EC2 instance. Note that you need to create a security group such that the port 5000 is opened.
A middle-level CPU instance is sufficient, e.g., m5.large.
After you log-in to the instance by ssh, please setup the python environment (e.g., by anaconda).
Run offline.py and server.py.
After you run python server.py, you can access the server from your browser via something like http://ec2-XX-XX-XXX-XXX.us-west-2.compute.amazonaws.com:5000
(Advanced) If you'd like to deploy the system in a secure way, please consider running the search engine with the usual web server, e.g., uWSGI + nginx.
Citation
@misc{sis,
    author = {Yusuke Matsui},
    title = {Simple Image Search Engine},
    howpublished = {\url{https://github.com/matsui528/sis}}
}