ThatLib
Using Pathlib can make your project +50x Slower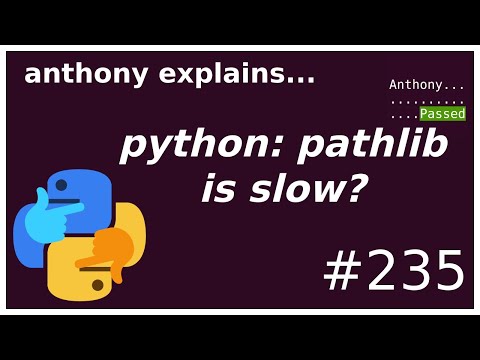 Use
Same API as pathlib, nothing new to remember.
Type-safe DotEnv
Thatlib has builtin support for Type-safe .env. Type-safe .env file is just a .env but Typed.
Types are enforced via a comment, so it is still a "vanilla" .env.
Type-safe .env file can be used with unsafe .env parsers, legacy parsers will ignore the comment.
Keys must be a non-empty ASCII string [a-zA-Z0-9_], keys are validated. Key-Value separator must be =.
Parses the same .env file from the vanilla implementation tests.
Several orders of magnitude faster than the vanilla implementation. Implementation is ~ 50 lines of code.
Examples:
# This is a comment
DB_HOST=localhost  # string
DB_USER=root       # string
DB_PASS="123"      # string
DB_TIMEOUT=42      # int
DELAY=3.14         # float
ACTIVE=true        # bool

Requisites
Python 1.x or 2.x or 3.x, 64Bit, CPython implementation.
PYPI
Dependencies
Stars