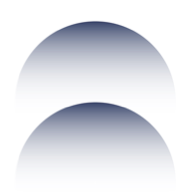 Augmint - Stable Digital Tokens - Web Frontend
Concept
Decentralized stablecoins targeted to fiat currencies built on Ethereum.
The first Augmint token is AEUR.
1 AEUR ≈ 1 EUR.
Buy and sell AEUR for ETH or EUR.
Get a loan in AEUR by depositing ETH.
Lock AEUR to earn a premium.
Try it: https://www.augmint.org
Related repos
Get in touch
Contribution
Augmint is an open and transparent project.
We are seeking for great minds to extend our core team. Contribution in any area is much appreciated: development, testing, UX&UI design, legal, marketing spreading the word etc.
Authors
See team on www.augmint.org
The project was born at DECENT Labs
Concept, initial version
Check the whole team on augmint.org
Licence
This project is licensed under the GNU Affero General Public License v3.0 license - see the LICENSE file for details.